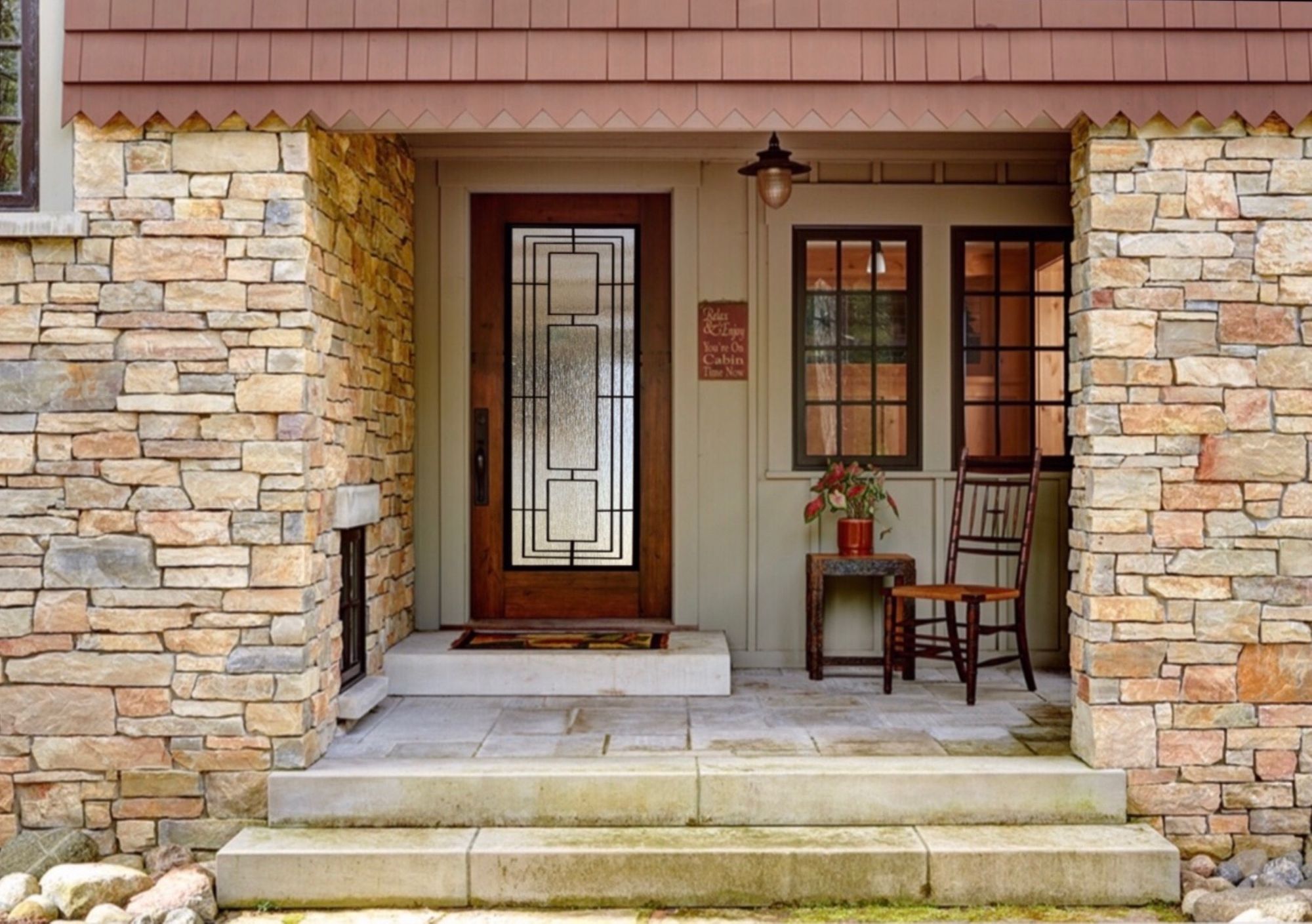 The Entry
That Reflects Your Personality
THE GATEWAY TO YOUR HOME
Your door is the gateway into your home, but it's also a glance at your personality and style. Imagine inviting someone over to your house who has never been there before. The first thing they'll have contact with is your front door, so it's essential that you make it unique and exquisite enough to compliment your taste. It's all about first impressions. Your door represents the rest of your house, so elevate your door with an entryway remodel to make your house look like an art installation.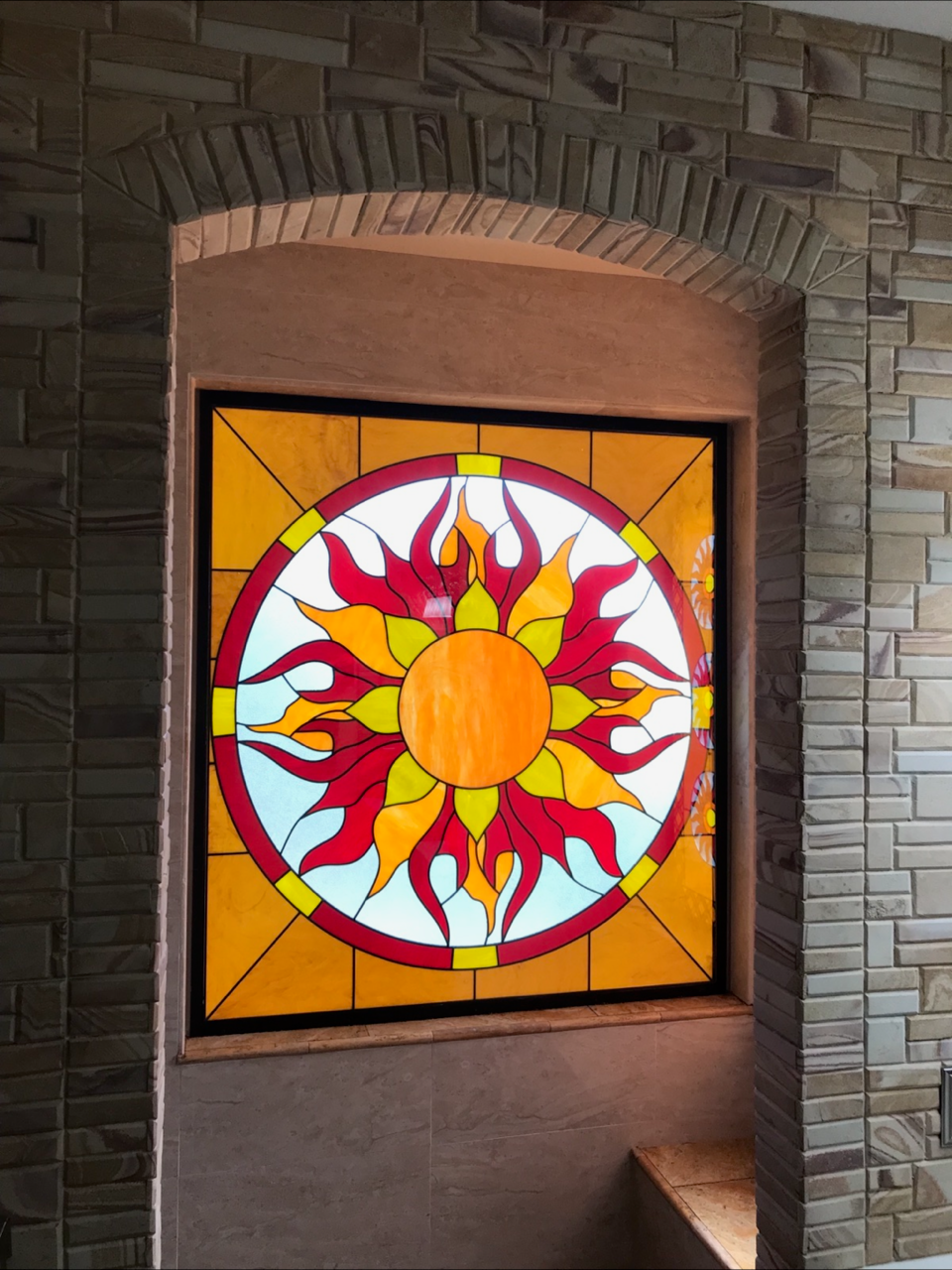 No matter what your style, we have the glass insert for your door. Even better news…all of our designs can be upgraded to vented glass. Check out some of our design styles.
A STYLE FOR EVERY TASTE
Go stand out in front of your house and take a good look at your entryway. If you don't like what you see, maybe it's time for an entryway remodel. Your entryway should be one of the most gorgeous parts of your house, representing the rest of your home, your personality, and your style. Its the highlight of your home that stands out from the street and especially to visitors. From timeless, Old-World styles to contemporary, modern entry doors, Entry Brite has exactly what you're looking for. If you're not looking to create custom stained glass windows or custom front doors, we also offer iron grills and gates to give your home more elegance, so be sure to check out all of the products that we offer.
Make a Great First Impression With Entry Brite
The first impression friends and visitors get of your home or business is always made at the front door. Entry Brite specializes in upgrading existing entryways, allowing you to make the best impression every time someone walks through your door. Doorways hold a certain mystical quality; they are the portal to the unknown, a threshold of safety and the epitome of hospitality. Your doorway needs to show your personality, your aesthetic, and your appreciation for small details. An entryway that features gorgeous, custom-designed, stained glass, and wrought iron designs truly speaks to your sense of style and class. Entry Brite is proud to offer the finest doorway designs available, like decorative front doors or modern entry doors. We are artists at heart and craftsmen by trade, and our entry doors are all constructed of the highest quality materials to your specifications.
Over the Threshold
Aesthetically, your front door is the gateway to your home and deserves its moment to shine. Add light and beauty to your entryway by adding custom-designed glass. Most of our beautiful entryway doors are able to be installed in less than two hours and are backed by a lifetime warranty. Plus, we offer hundreds of unique artisan stained glass designs to complement any architectural or personal style.
Gorgeous Entry Doors and Custom Windows
Experience firsthand the secret our clients have known for years — the quality and sophistication of an Entry Brite doorway. Feel free to follow us on Facebook or take a look at our gallery for before and after pictures of our customer door projects and read what they have to say. After over 15 years in business and thousands of installations, we are still awe-struck by every transformation. In a matter of a few short hours, an ordinary door or previously unnoticed window becomes a work of art — and the focal point of a room! It is with great happiness that we share our passion with you. We proudly serve the Las Vegas and Phoenix/Tucson areas. Contact us today or visit one of our showrooms for a chance to see the incredible work we do!