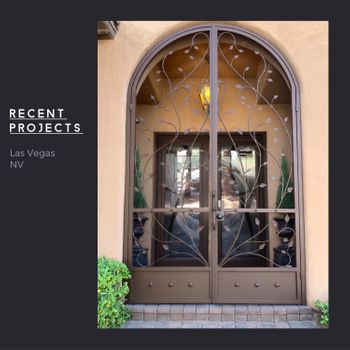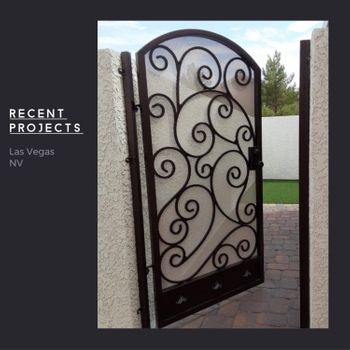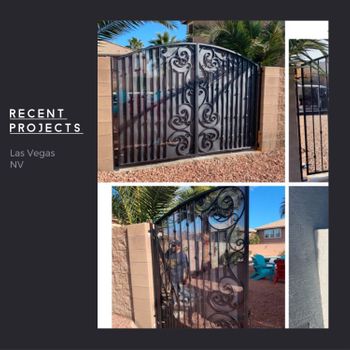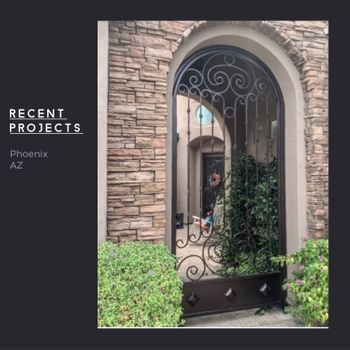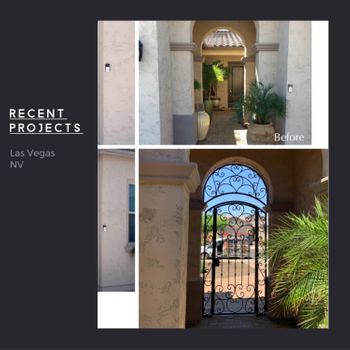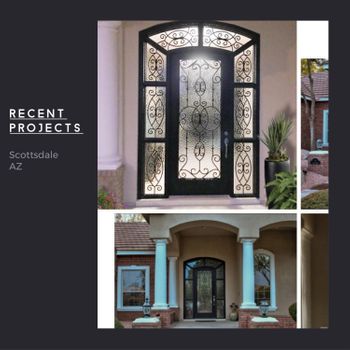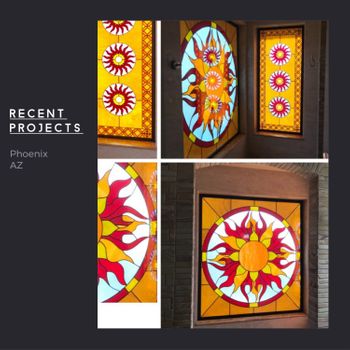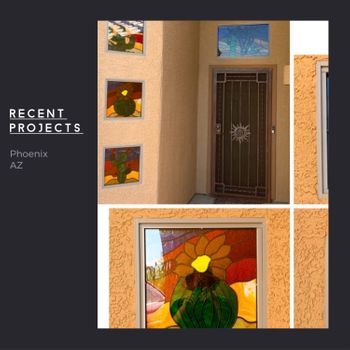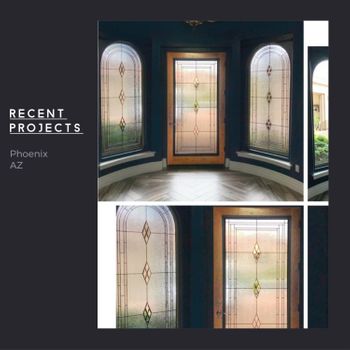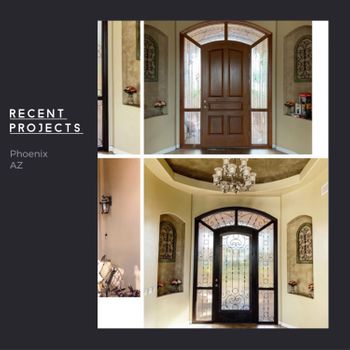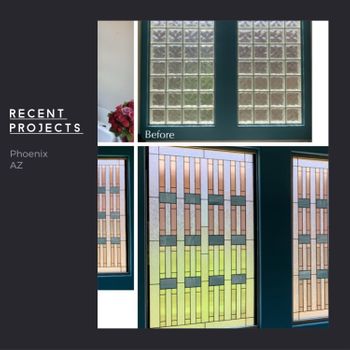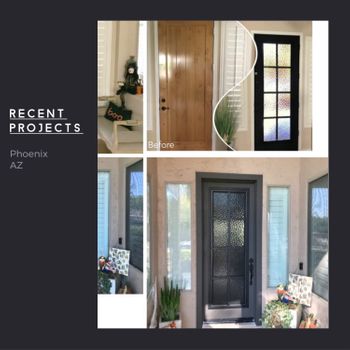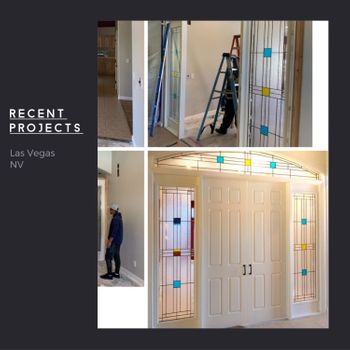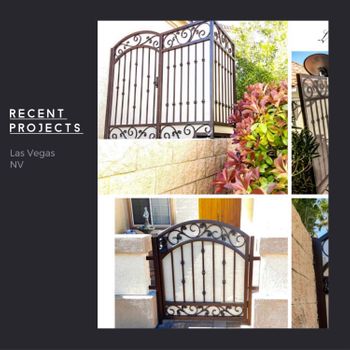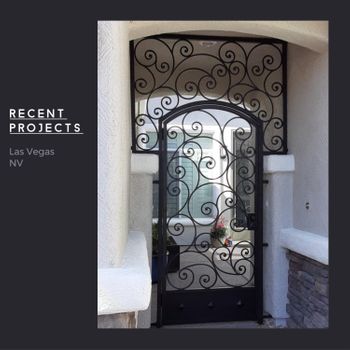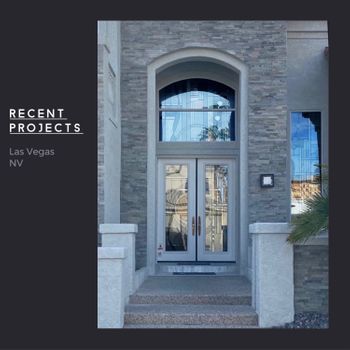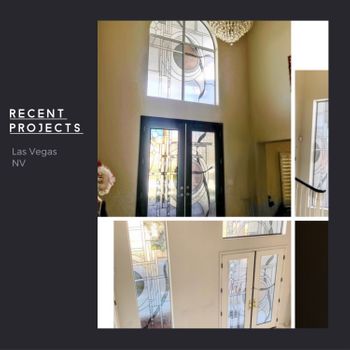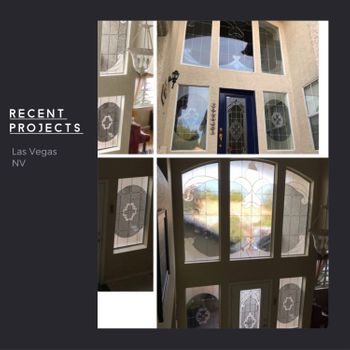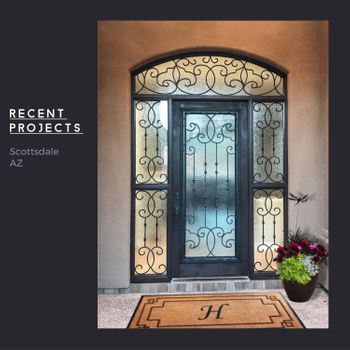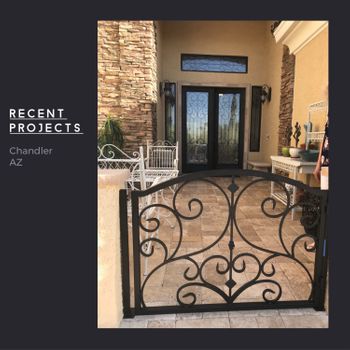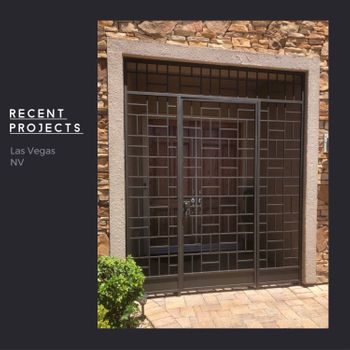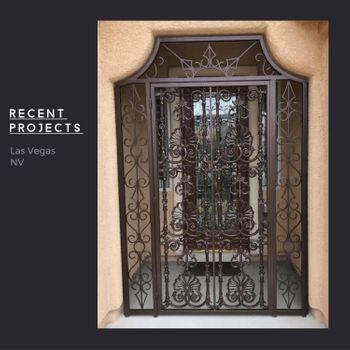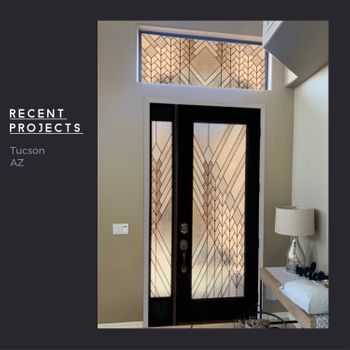 DECORATIVE GLASS
Carefully chosen and particular, imbued with emotion and thought, the glass maker takes small lozenges of glass and places them -lead -to-lead- in a precisely arranged pattern to create a whole form.
As the light slicks-slacks through the glass, through the different sections, it illuminates and enlivens a whole. It is when the light shines through it that a transformation occurs. The connections and the patterning all take you somewhere beyond what you are seeing. You leap out of static into the dynamic. (Kandinsky)
Click photo to enlarge.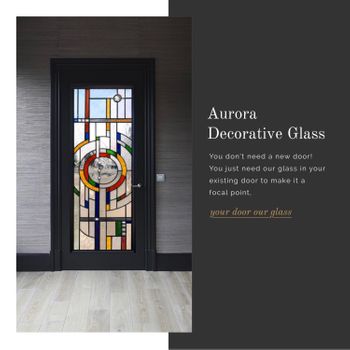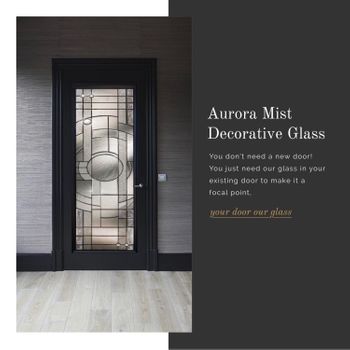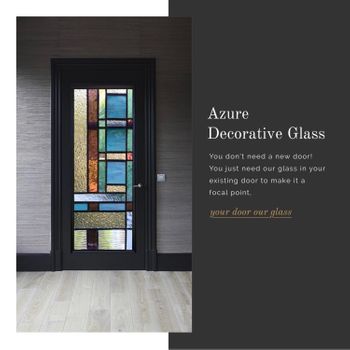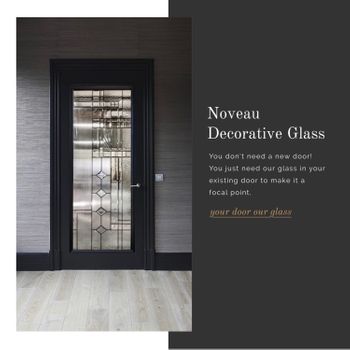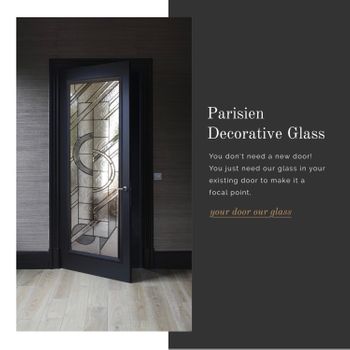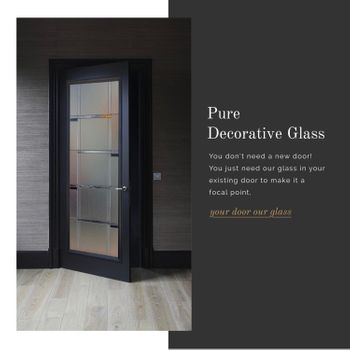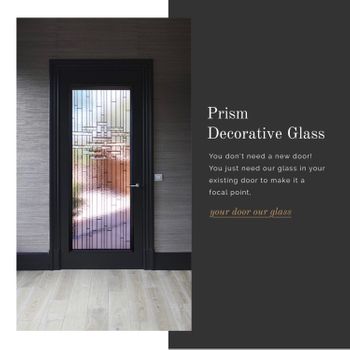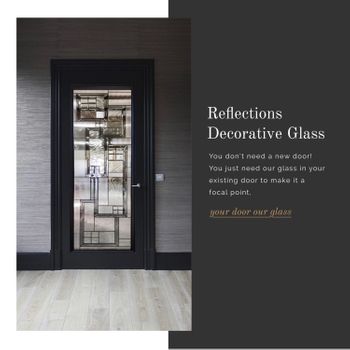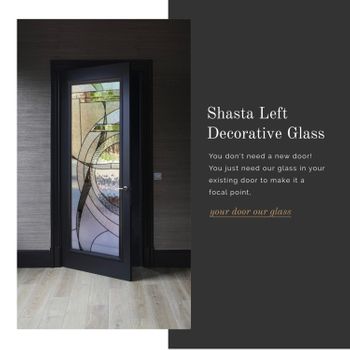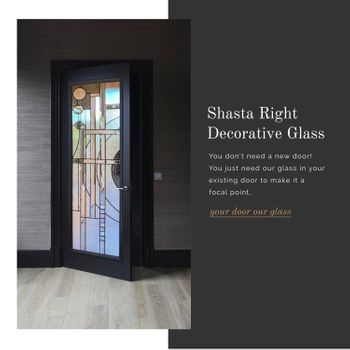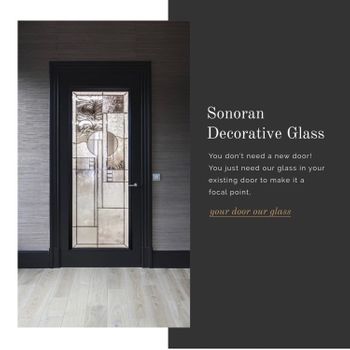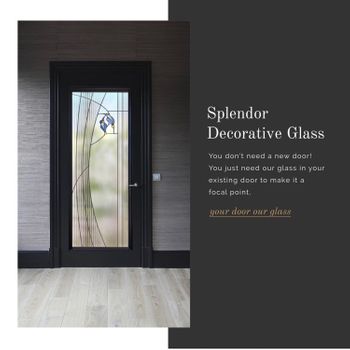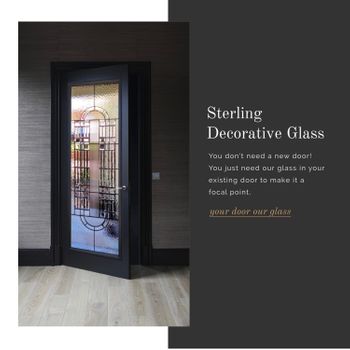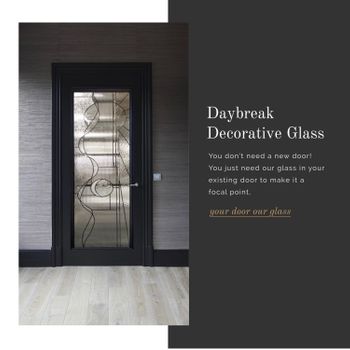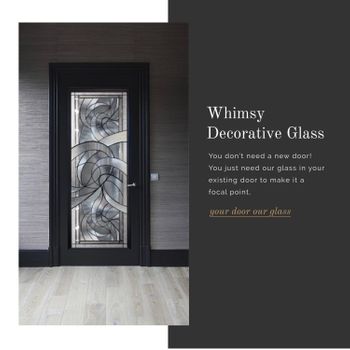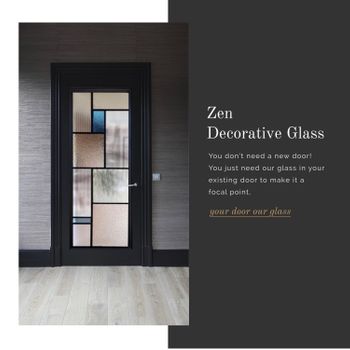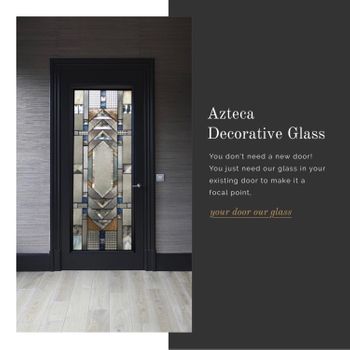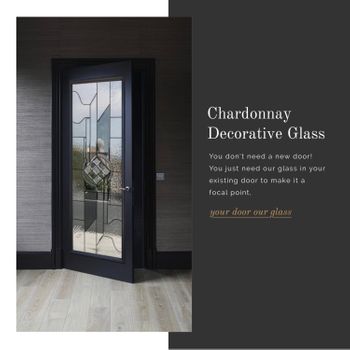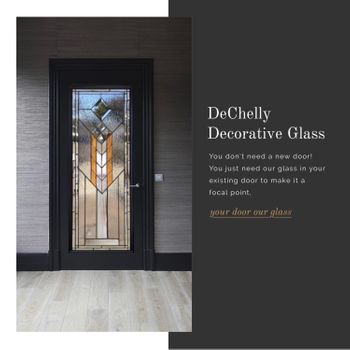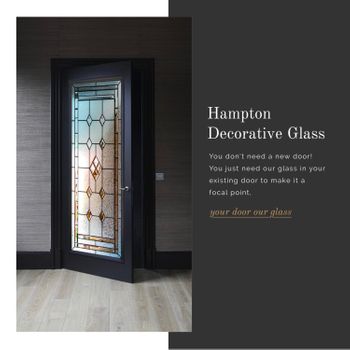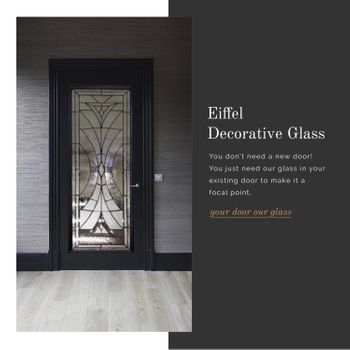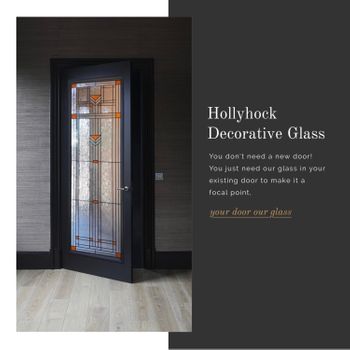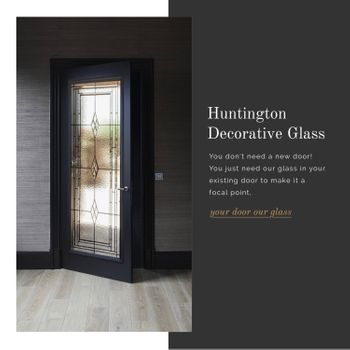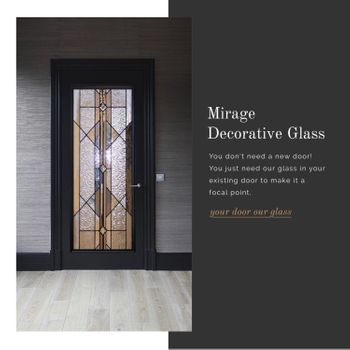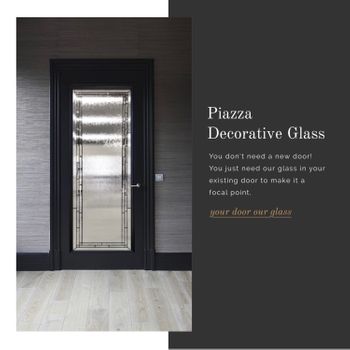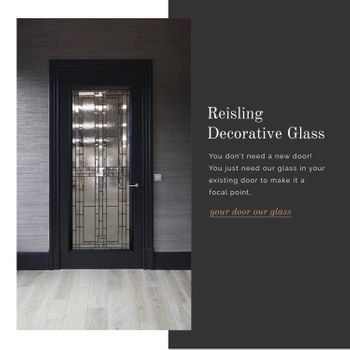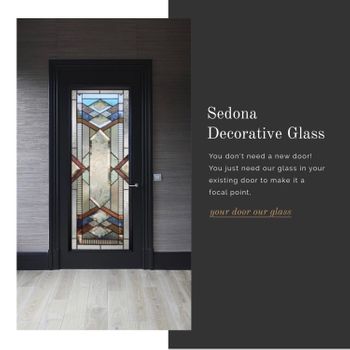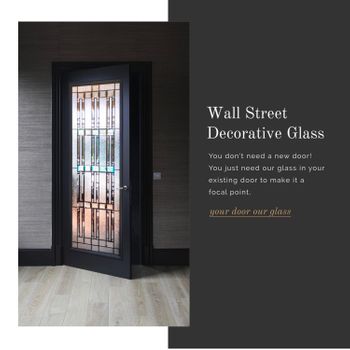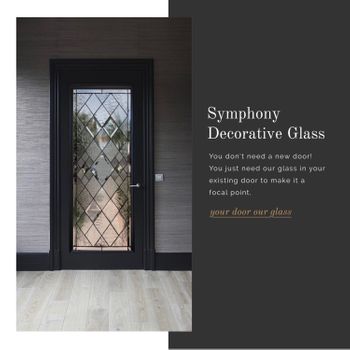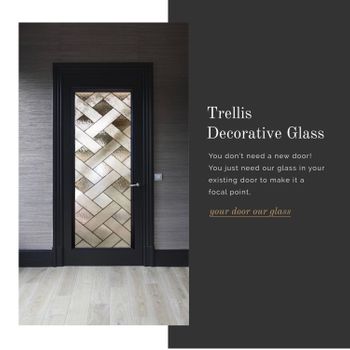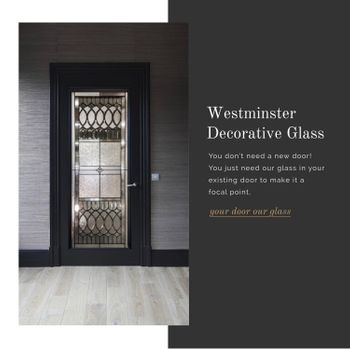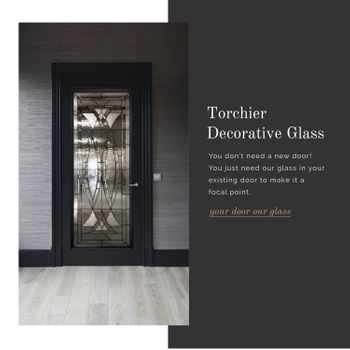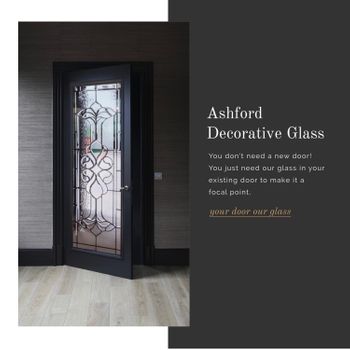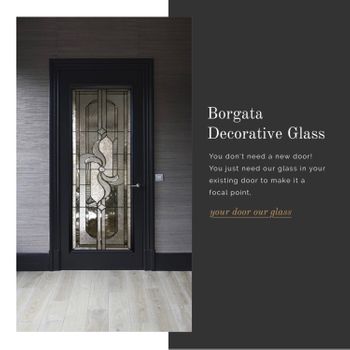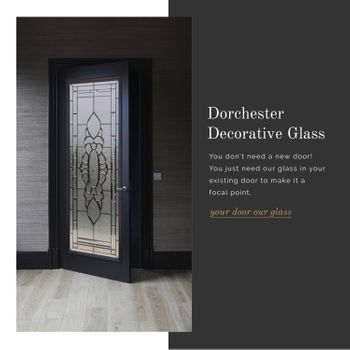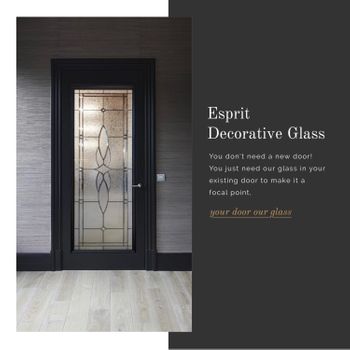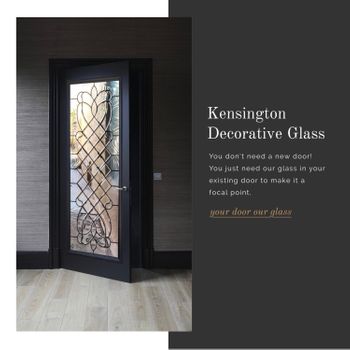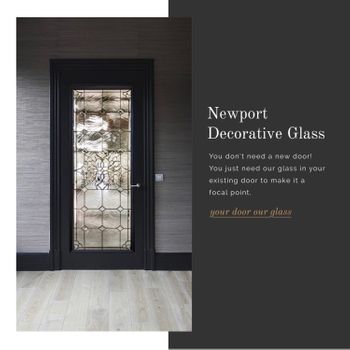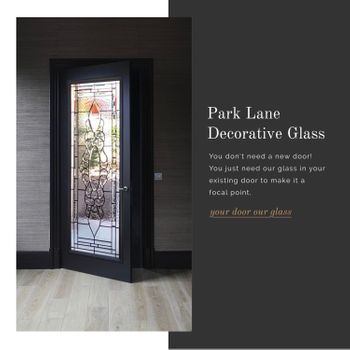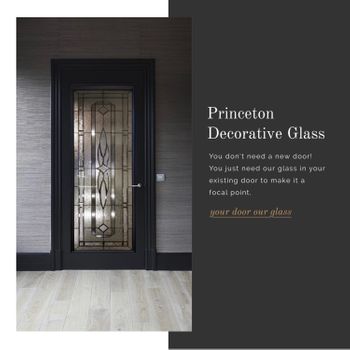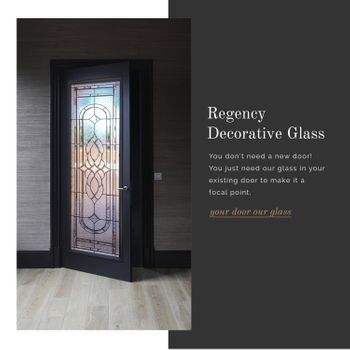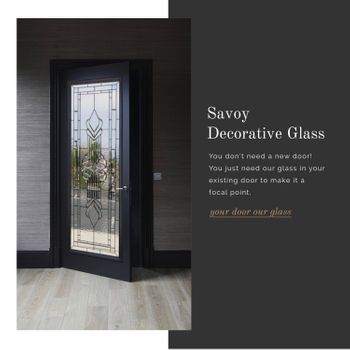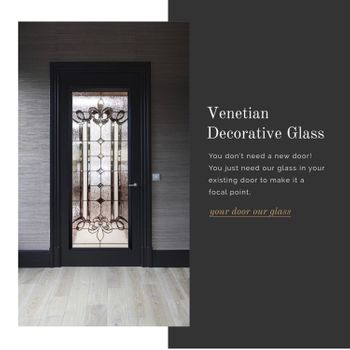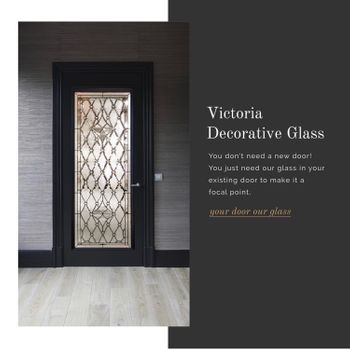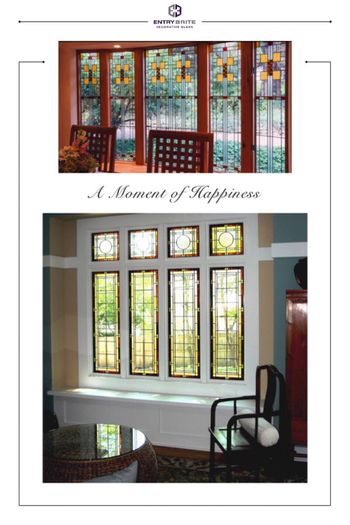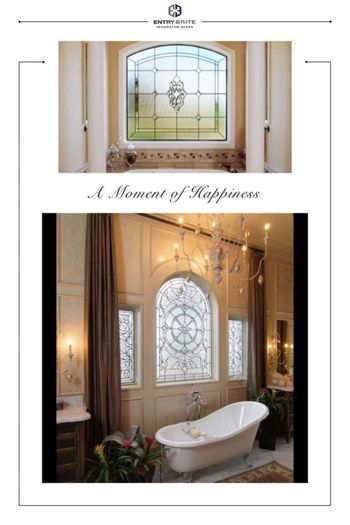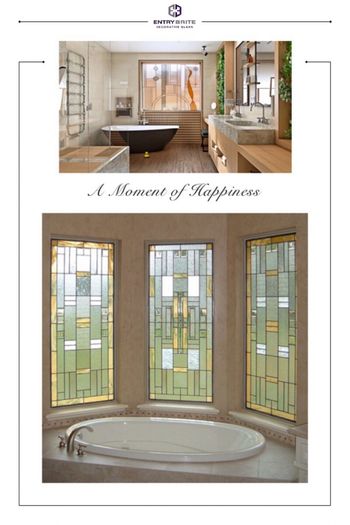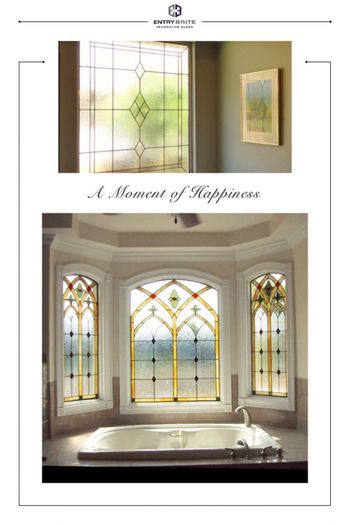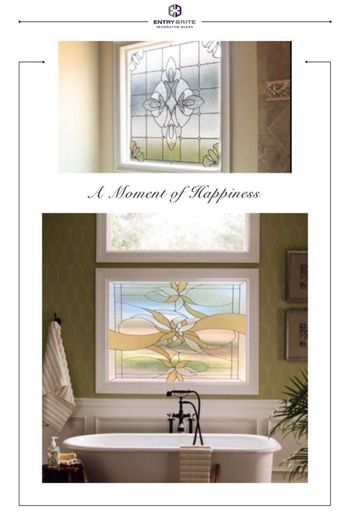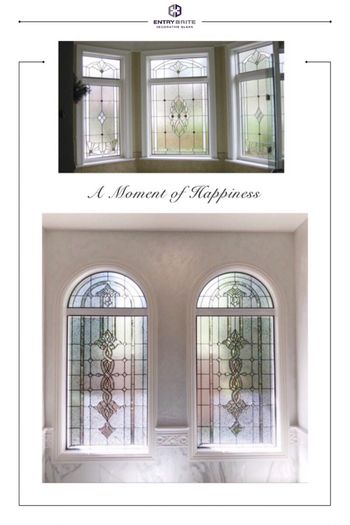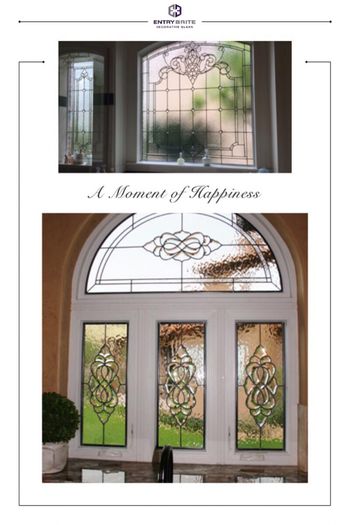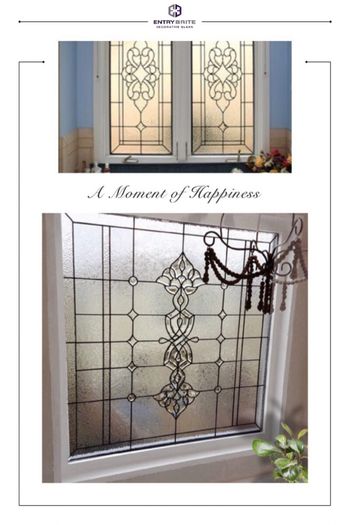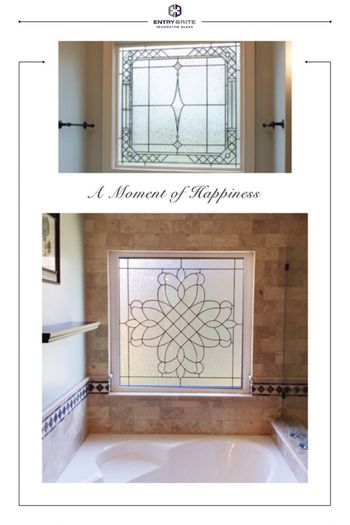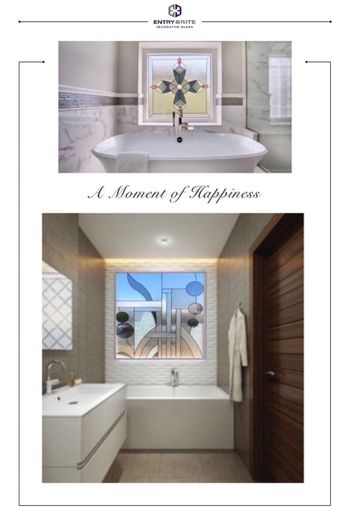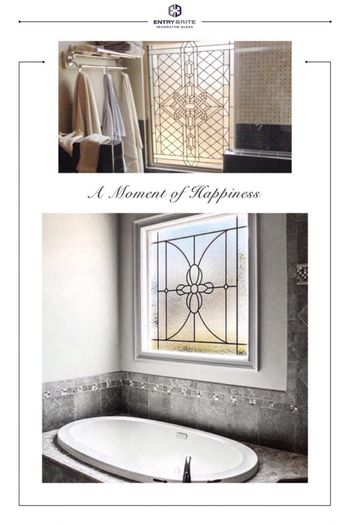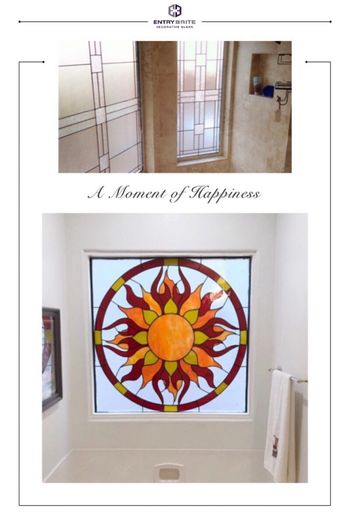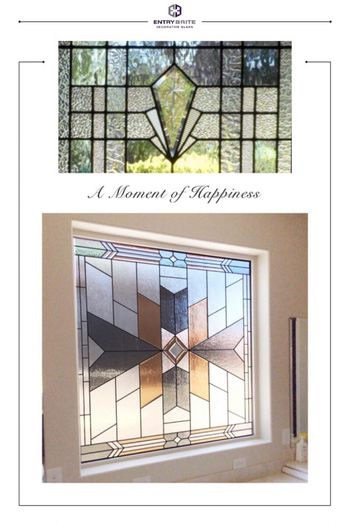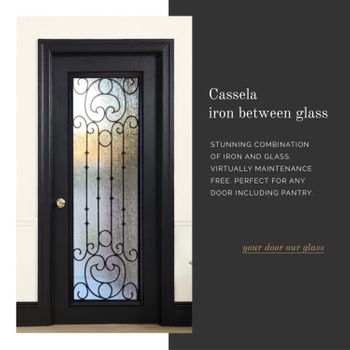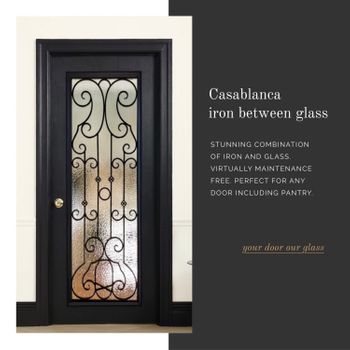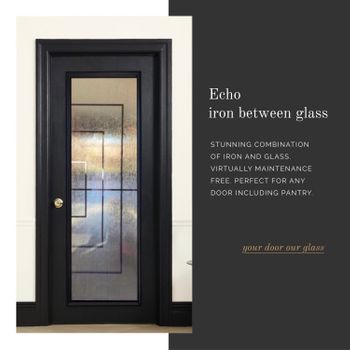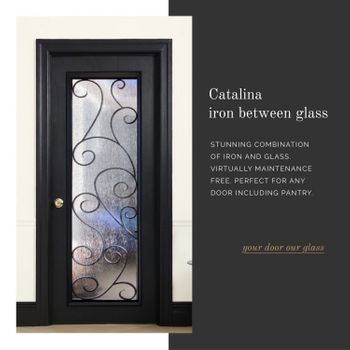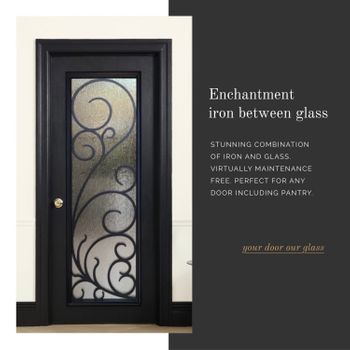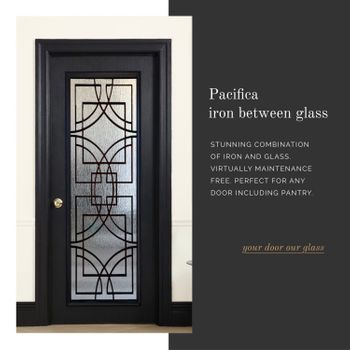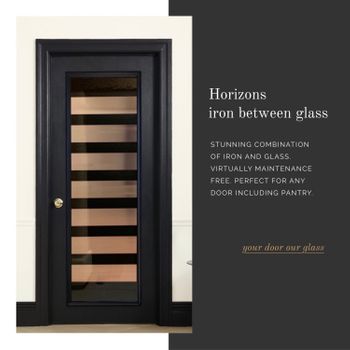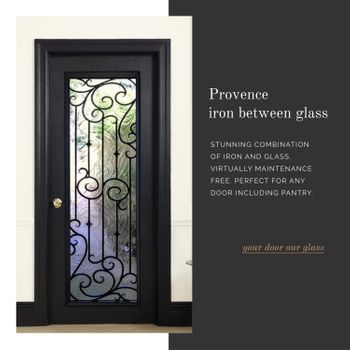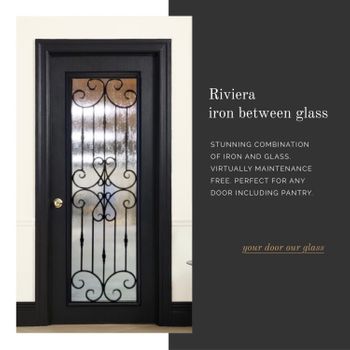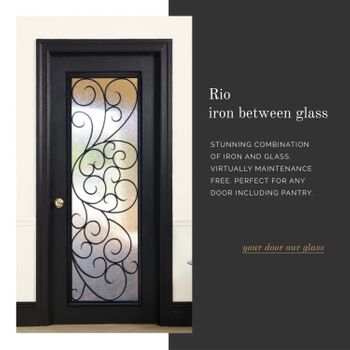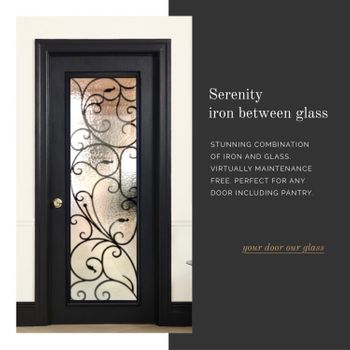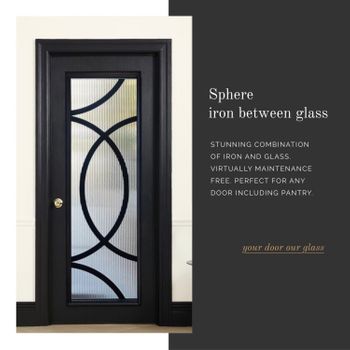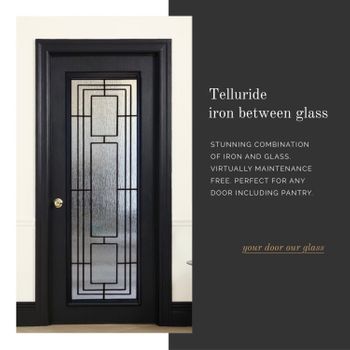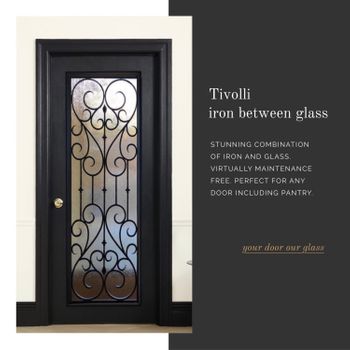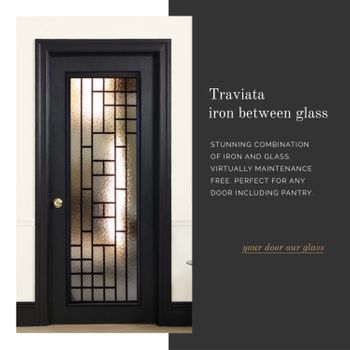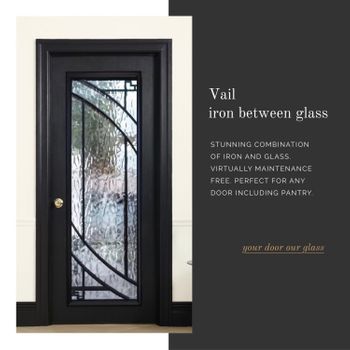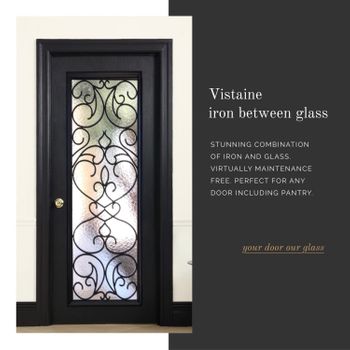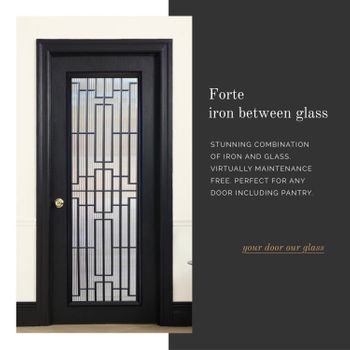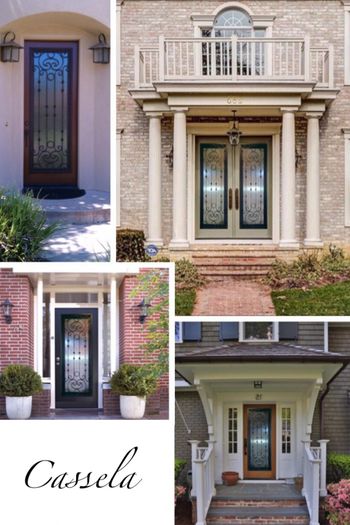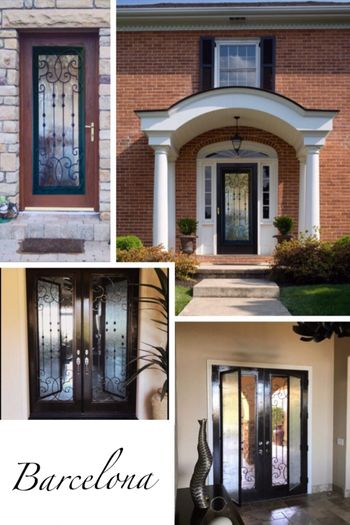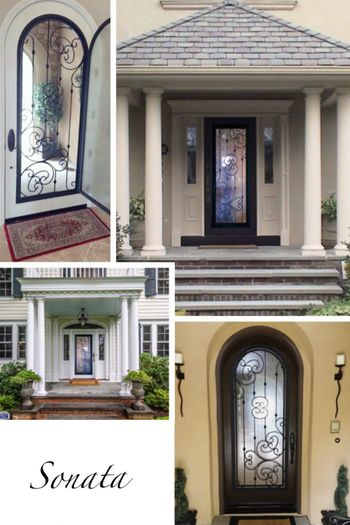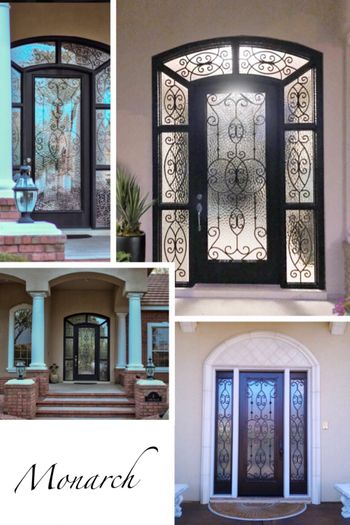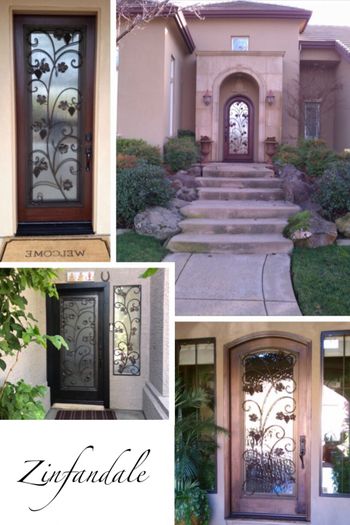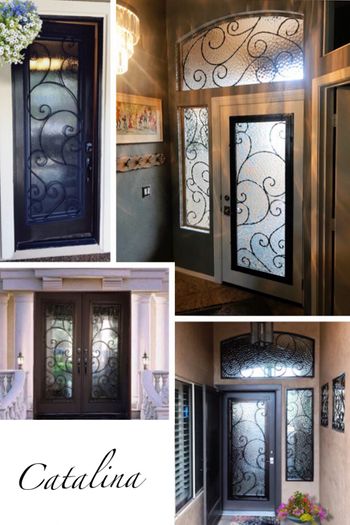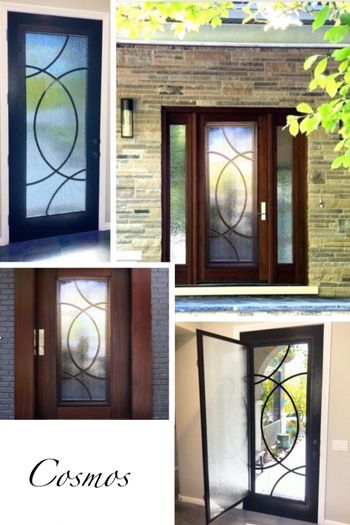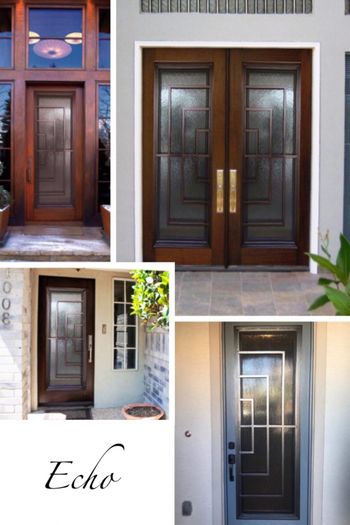 SETS FOR PANTRY DOOR AND CABINETS