WITH MORE THAN 16,000 SATISFIED CUSTOMERS, ENTRY BRITE IS #1 IN THE INDUSTRY
We have been in business since 2007 and are licensed, bonded, insured and family-owned. Decorative glass and iron fabrication and instillation is our expertise and all of our installations are done by our employees, never outsourcing so we can offer you 100% guaranteed satisfaction.During our many years in business, we have developed a special seal and a proprietary installation method designed specifically for hot climates, allowing you to purchase with confidence, as we offer one free change out on all our in-stock glass should you decide that the design you originally chose is not "the one". If that is not enough, we do not ask for a deposit on any of our in-stock items.BUT WAIT THERE'S MORE! We have an excellent reputation with Angie's List, BBB, Yelp and Google and we are proud of our Customer Service record.
LIFETIME WARRANTY
We are proud to offer an unprecedented Lifetime Warranty on our glass and workmanship. You will be satisfied with our process, from the way we treat you and your home, and ultimately, the finished product. We guarantee it!
WHAT WE DO
With our glass, we add light and beauty to your entryway, interior doors, windows or cabinets, thus transforming them into a work of art. We create leaded glass or iron and decorative glass window replacements for transoms, sidelights, cabinets or any window and door in your home.
Proudly serving Las Vegas and the Phoenix/Tucson areas.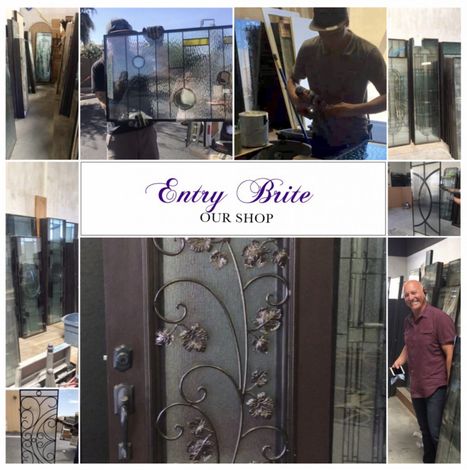 HOW IT WORKS
Using your existing door, window frame or cabinets, our installer cuts out the panels in the door and replaces it with leaded glass, or a glass iron insert. For existing windows, we make replacement decorative glass the exact size and thickness and as opaque as you desire (so no peeping Toms).
Your door will remain safe and secure. The glass panels are 1″ thick with safety glass on the exterior and interior with leaded glass or iron sealed in between.
We also offer exclusive vented iron inserts as an option. This adds an iron grill on the exterior and textured glass that opens from the interior and has a removable screen.
Door transformations usually take about 1.5 hours, but cabinet transformation times may vary.
Contact us for more details about our variety of services and to see which one is right for your home renovation project!